Curtain Fabrics
We have a dedicated team for selecting and buying curtain material. Within the team there is design and fabric quality expertise with many years of experience.
Our fabrics are sourced from high quality manufacturers and design houses both here in the UK and abroad.
Making up of Curtains
We are very proud to say that our making up facility is one of the very best in the country. Our made to measure curtains are cut expertly with the pattern matching regardless of how many pairs are required for a room. Corners are mitred and penny weights added to the hems ensuring the curtains hang neatly.
Sewing Tension – We ensure the correct thread tension is used for different fabrics so that we get a smooth and flat finish on both sides of the curtain.
Vertical Cutting – Our cutting equipment used for curtains lifts the panel vertically for high precision measurement up to 3mm. Modern precision technology is used to ensure that every piece of fabric is cut perfectly.
Roman Blinds - Stab Stitched
All our blinds are stab stitched, although this is a slow and expensive process when compared to machine sewn which can show stitching holes.
Stab stitching is done by hand only and this keeps the fabric and lining together. It is so small that one can barely see it.
Child Safety – All of our blinds come with child safety toggles and a silver chain and meet all child safety regulations.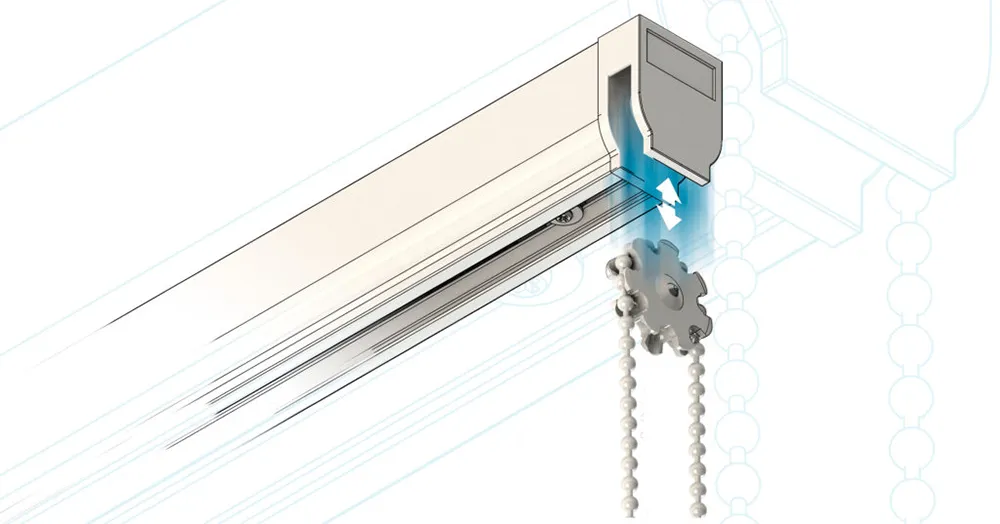 Final Quality Inspection
– Before our curtains or blinds are wrapped and packed, all curtains are individually inspected to make sure they meet our high standards.
Heading Treatment
Our curtains are made with good quality tapes with a choice of headings:
Pencil Pleat – 3" or 6"
Pinch Pleat - 3" or 6" in single, double or triple pleat. This kind of head gives a more luxurious kind of finish
Wave Tape - Perfect for a modern and slick look fitted to a slim and discreet track. Wave track can be fitted to a wall or ceiling.
Eyelet - These give curtains a contemporary look enabling them to hang well. Available in a choice of eyelet sizes.
For further details, please click here